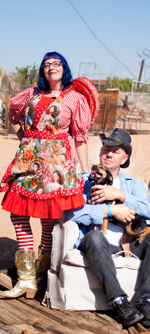 Our Friends at Outlaw Soaps, Danielle and Russ Vincent have donated a van to Ghost Town Gospel!
That's right… DONATED A FULL, WORKING VAN!
If you haven't heard of Outlaw Soaps, check out their website (www.outlawsoaps.com)  and see what you've been missing!
We've got an IndieGoGo Campaign to cover the costs associated with getting an older vehicle road-ready. Check out the campaign here: http://www.indiegogo.com/projects/getting-the-tour-van-road-ready/x/2989405
We've got tons of neat perks from various merch packs, house cleanings, guest lists spots, instrument lessons, private shows and more!
Every dollar helps us not do this again: