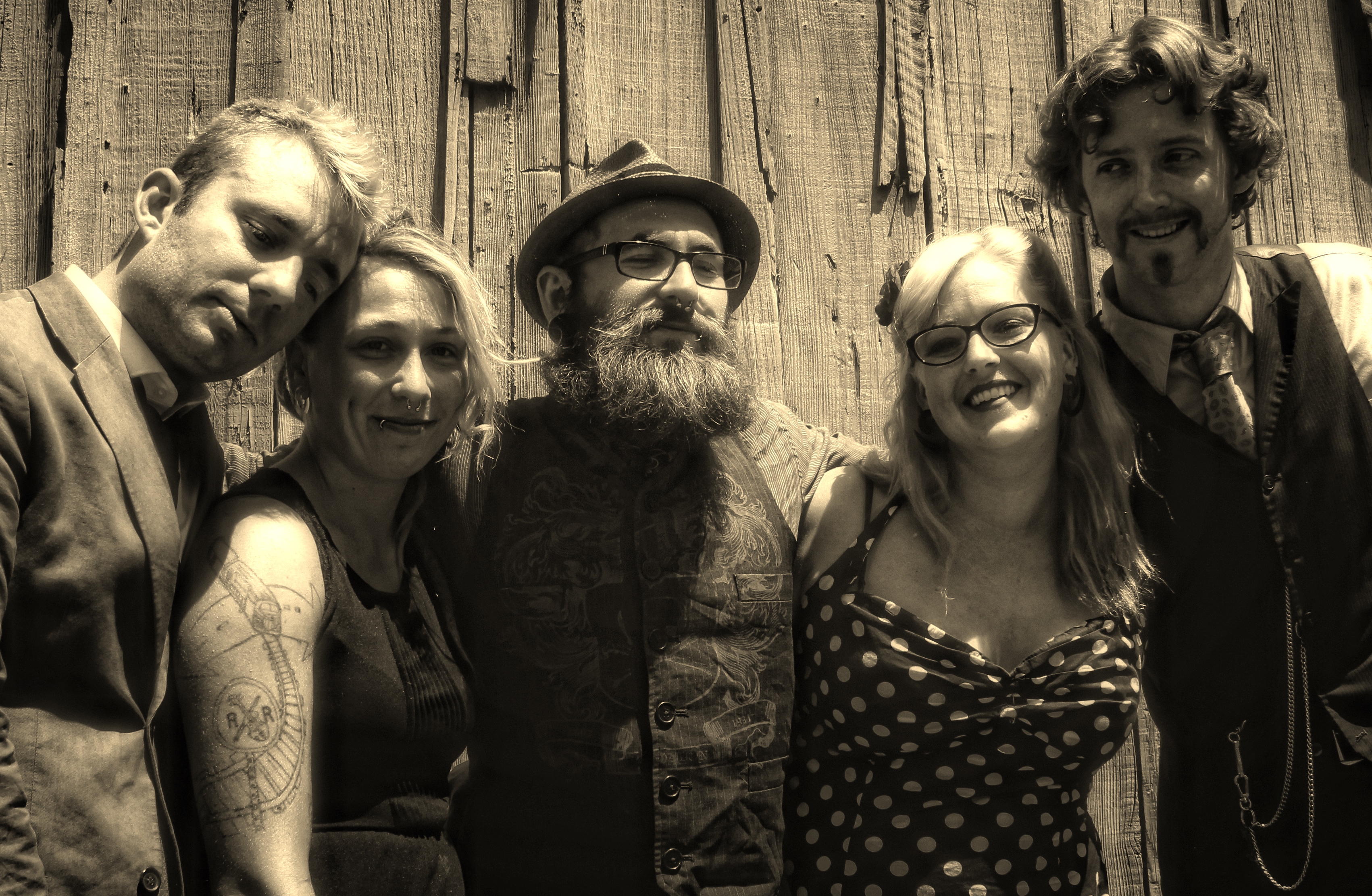 So this post has been a long time coming, and to be honest, it's not something we've looked forward to writing.
There's been a lot going on in our collective worlds since the Ghosts and Gobbelins tour last fall, and as many of you know we've been on a bit of a hiatus since then.
There's been a lot of discussion, a lot of talking, a lot of reorganizing, and here it is:
It is with great heaviness in our hearts that we announce the departures of David Larson and Tyler Pritchard.
We've parted ways with both members for different reasons and at different times, and are just now getting around to making this one announcement.
We wish David the best in his new life in New Orleans, and wish the same to Tyler with his continued endeavors in Oakland.
Know that this isn't the end of Ghost Town Gospel. Far from it, in fact. In the time since we took this hiatus we've all done some traveling, had some adventures, and written a LOT of songs.
It is with this spirit of renewal that we're pleased to announced the remaining members – Roachie, Dillie, and Josh (now on banjo!) – have finally begun preproduction on our long awaited second album We're Gonna Die This Way. The final product is still a long way out, since the theft of Dilly's viola has been a major setback to the rehearsal and recording process.
Stay tuned for updates on the album and the recording process, as well as for future tour announcements.
In the mean time, you can catch Roachie and Josh hard at work in the Black Rock Desert. Keep your eyes peeled for some surprise performances at that thing in the dust.
Keep it rockin', friends.
Big things are a comin'.
-Ghost Town Gospel