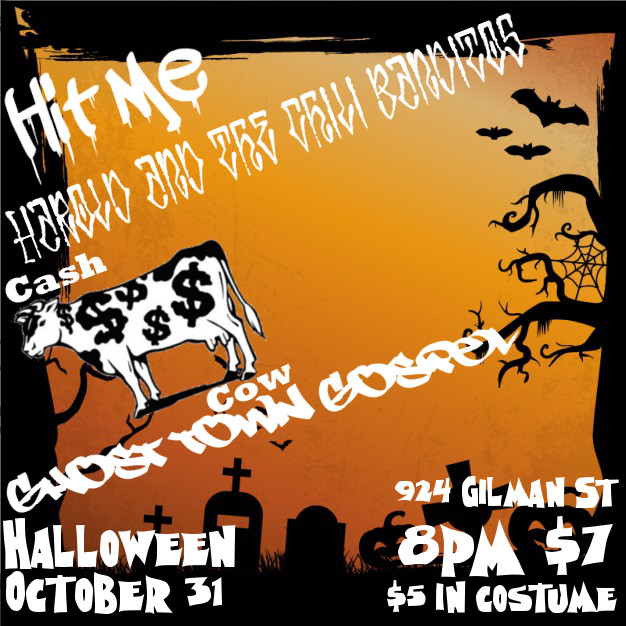 Thanks to everyone that joined us at 924 Gilman for Halloween, we had an absolute blast!
If you captured video of "Thick as Thieves" we'd love get it. The easiest way is to email it to us at ghosttowngospel(at)gmail.com Attaching it via google drive might work best depending on how big the file size is.
Thanks for helping us make our next music video.